Format: Children's Book
Author: Nicholas Fisher
Technique: Digital
Year: 2023
Silas & The Mysterious Mill follows the adventures of a paranormal kitten detective - who in this first book in the series investigates a mysterious sound haunting a village. The book is beatifully written in rhyme, and full of atmosphere, which I tried to mirror in the artwork. I also worked on layout and design on the project.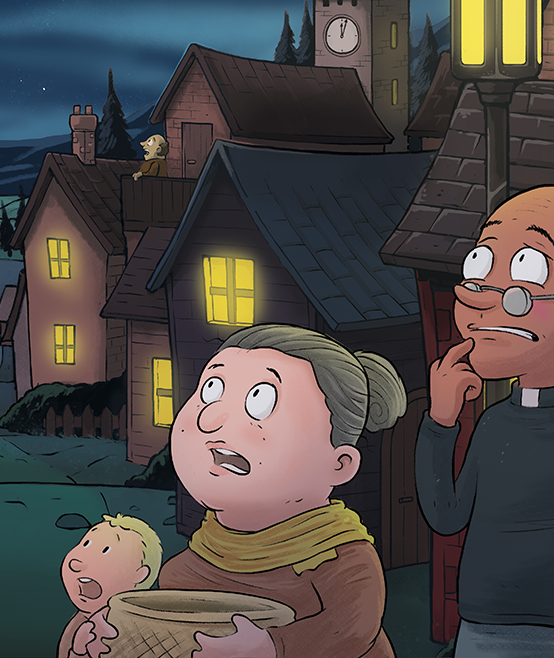 Copyright 2023 Nicholas Fisher